The new Doris Brendel 2018 Logo and Tour T-Shirt Range
2 new designs plus limited edition Tour Shirts with upcoming tour dates on the back.
                                              FRONT ONLY                                           £14.99+P&P
                  LOGO 1                                       LOGO 2                   2018 Shirts – Small-4XL available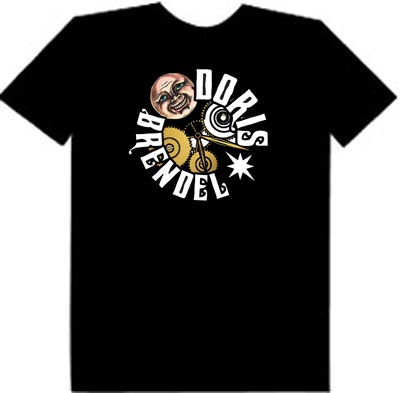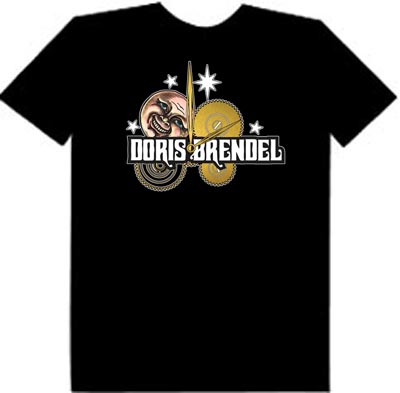 PICK YOUR POSTAL ZONE
I'm ordering from the US/rest of world
FRONT AND BACK – Pick logo 1 or 2 with Tour Dates on Back        £19.99+P&P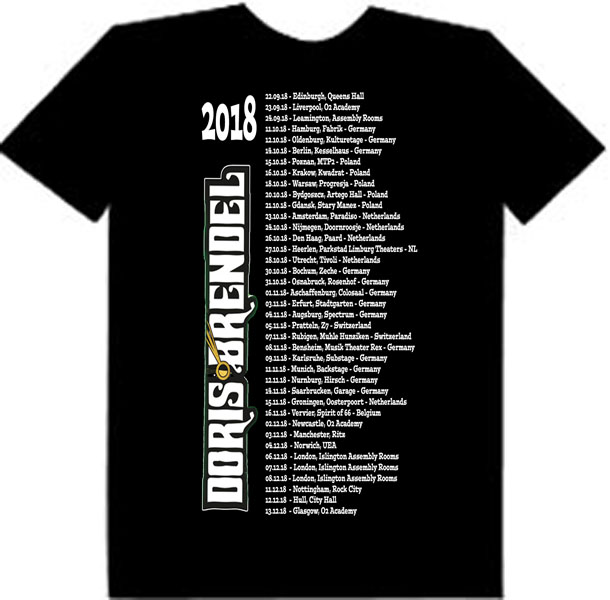 If you wish to order more than 1 design you WILL receive a postal refund!
2 T-Shirts per postal bag – so an order of 2 T-shirts is the same P&P cost as one.
T-Shirts will be sent within 48 hours of order. Postal charges vary depending on the country ordered from. Please note postal charges are Standard UK 1st Class. If you would like a tracked and signed service please contact me at info@skyrocketrecords.co.uk for additional costs.