"TURN UP THE VOLUME AND DISCOVER THE HUSKY VOICE OF BRENDEL. IMAGINE JOPLIN DOES PROG.."
And now you can get 3 downloads of her biggest sellers for FREE!
Here's what people are saying about Doris Brendel!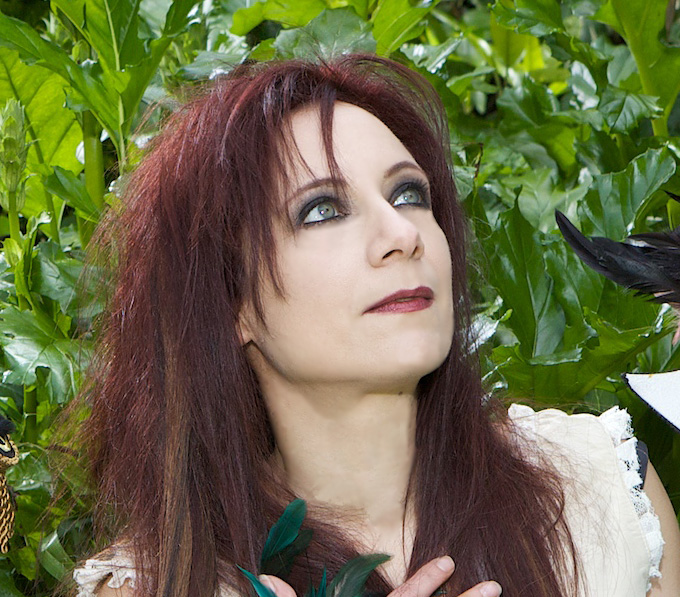 'Doris Brendel has some freaking pipes! My Gawd, is she the ghost of Janis Joplin? She is awesome!' (FOX FM)
'Upside Down World is a modern White Album.' (Art Rock)
'If I had to sum up Upside Down World in one word I would use phenomenal, I have just placed it on top of the list for 'album of the decade'. Need I say more, Upside Down World creates a new benchmark in modern rock. '10/10 (ROCK N ROLL REPORT)
'Brendel's female competition is very very remote with this vocal performance.' (Lords of Metal)
"'Doris Brendel remains unpredictable, wilful, funny, powerful, devastating, melancholy and a hundred other things, often several of them at once.  (Echoes & Dust)
Doris Brendel is largely recognised as one of the most innovative alternative artists of the last decade encompassing alternative and progressive rock, pop, blues, celtic, singer-songwriter and world influences and appealing to the 'intelligent alternative music fan'. With her unique and distinctive husky voice she stands out in a league of her own. If you are a fan of original artists, such as Kate Bush, Bjork, Janis Joplin, Jethro Tull, Sam Brown, Marillion, Skunk Ananse and more, this is an essential artist for your collection.
Brendel has toured with Marillion and Wishbone Ash amongst others, is supporting Fish both with her band and as backing vocalist once again on his forthcoming UK and European tours in 2020.
For a limited time we are giving away the 3 best selling tracks from her last 3 albums. Just enter your name and email on the right and you will immediately be sent a link for your free downloads.
So don't delay. Enter your name and email and get ready for a new sound and aural experience! Just the thing for discerning music enthusiasts.
By the way – don't worry. We will not share your email with anyone else! We hate spam too.
PS – If you're on a mobile phone and you can't see the Download button, just switch to Desktop version at the bottom of the screen and you should have it! If you're on an Apple phone and cannot switch to Desktop, please go to www.dorisbrendel.com and get them from the home page.