Get your Presentation Box of Doris Brendel's DVD 'Live 2016' for just £24.99
Limited Edition Live DVD Presentation Box. These boxes are hand made by the artist herself! Each box contains 1 Live Audio CD, 1 DVD Disc, 1 Car window sticker and an exclusive pair of steam punk goggles.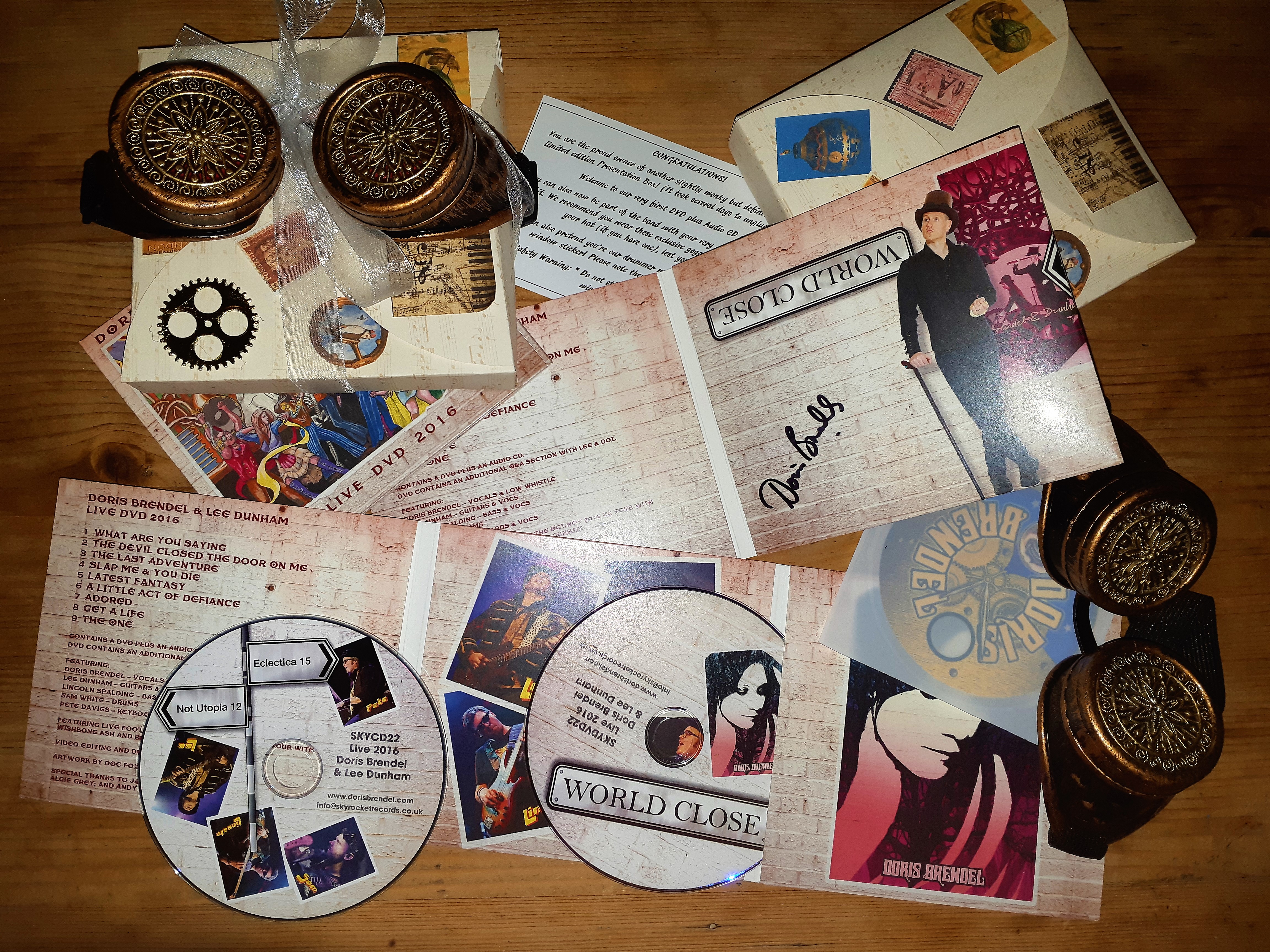 Scroll down to reserve your Presentation box of the 'Live DVD'! £24.99
Just the CD and DVD please! for £14.99!
Each box has been hand cut, hand glued and assembled. Please note these boxes are
extremely limited

as the goggles have been specially made to order and cannot be bought in the UK. Once they're gone, they're gone!

Each package is signed and contains 1 audio CD as well as the DVD disc. You also get an exclusive window sticker of the drum logo! Pretend you're in the band by sticking it on the inside of your car or any other window. The goggles are ideal for instant steam punk transformation. Just whip them out of your pocket at a gig and presto! Stick them on top of your head or your hat (if you're really swanky).

Doris Brendel is largely recognised as one of the most innovative alternative artists of the last decade encompassing alternative and progressive rock, pop, blues, celtic, singer-songwriter and world influences and appealing to the 'intelligent alternative music fan'. With her unique and distinctive husky voice she stands out in a league of her own. Along with producer Lee Dunham, Brendel creates Alternative Rock landscapes impossible to categorise. Think Janice Joplin and Skunk Ananse getting down with the Beatles, Muse and Dream Theatre.

The Live 2016 DVD is the bands' first video offering and features mobile phone footage from their Autumn/ Winter 2016 UK tour with Wishbone Ash.  The tour narrowly precedes the Eclectica album release in 2017 and features Lee Dunham, Sam White, Lincoln Spalding and Pete Davies. The DVD also includes a Q&A extras section with Lee and Doris. Release Date 26th November 2018.

The band have since been touring extensively with Wishbone Ash, as well as Fish both in the UK and Europe.

So click the order button below and order your copy of  the'Live DVD' and find out what the reviewers are shouting about!

PRE-ORDERS ARE AVAILABLE NOW!

UK


I'm ordering from Europe: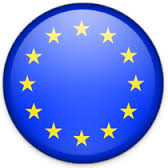 I'm ordering from the US/rest of world:

DVDs will be sent within 48 hours of order AFTER the Release date of 26th November 2018. Postal charges vary depending on the country ordered from.