Get a third off your copy of the 'Upside Down World' vinyl  – 72 Hours Only! That's a 33% discount!
For a limited time you can get this amazing vinyl for just £9.99, but when the timer hits zero, this special offer will be gone for good.
Click below for the Vinyl for £9.99 now!
Doris Brendel is largely recognised as one of the most innovative alternative artists of the last decade encompassing alternative and progressive rock, pop, blues, celtic, singer-songwriter and world influences and appealing to the 'intelligent alternative music fan'. With her unique and distinctive husky voice she stands out in a league of her own. If you are a fan of original artists, such as Kate Bush, Bjork, Janis Joplin, Jethro Tull, Sam Brown, Marillion, Skunk Ananse and more, this is an essential artist for your collection.
This vinyl features amazing production and artwork in a Limited Edition run of 500 pressings, 180gm gatefold with additional insert. A true work of art!
In the words of Firebrand Magazine: " If I had to sum up Upside Down World in on word I would use phenomenal. I have just placed it on top of the list for 'album of the decade'. Need I say more, Upside Down World creates a new benchmark in modern rock. 10/10 "
So click the order button below and order your copy of 'Upside Down World' and find out what the reviewers are shouting about!
UK


I'm ordering from Europe: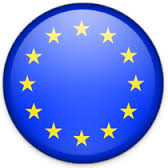 I'm ordering from the US/rest of world:

CDs will be sent within 48 hours of order. Postal charges vary depending on the country ordered from. Please note postal charges are Standard UK 1st Class. If you would like a tracked and signed service please contact me at info@skyrocketrecords.co.uk for additional costs.