Doris Brendel & Lee Dunham –
Live….. at home….
The Corona Conundrum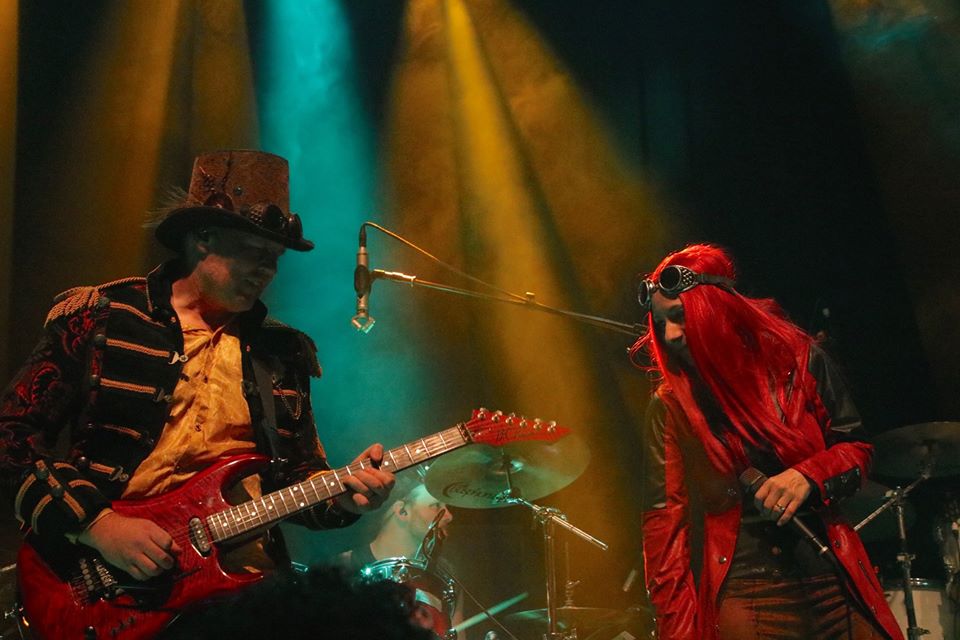 As many of you know, the Fish/ Doris Brendel UK tour for March 2020 came to an end before it had a chance to get off the ground.
After weeks of rehearsals we managed one great show in Aberdeen before the plug was pulled due to the increasing risks of the Coronavirus outbreak. Well.. it's not worth dying for. For any of us.
But the ramifications are huge for all musicians. Most of us are self-employed and everything has been cancelled. There's no work. No sick pay. Those that teach will be in the same boat as soon as the schools close. And they will. My band members have lost their months wages and some don't know how they'll cover their rent. 
I am extremely touched and grateful that so many of you have asked how you can help. Well, if you can it would be amazing. Personally I have (once again!) lost money on hotel bookings, van hire etc etc. As some of you were planning to buy CDs and T-Shirts at concerts, I'm giving everyone a voucher for FREE Postage (UK only!) which covers everything in the shop. Not only that, but I have quite a few albums signed by the whole band and will happily send those out to you.
That would help me hugely. Just go to www.dorisbrendel.com/shop1 and use the voucher MERCHSTAND2020 when you check out to get the free postage.
But I would be extremely grateful if you could also help my band members. If you can. I know some of you are in the same boat, so I totally understand if you can't. But I couldn't do it without them and they're in a tight spot, so any donation will be welcome! Please note that anything under £1 only enriches Paypal, and I think they'll be ok.. All donations will be shared equally amongst my band members. Just click the button at the bottom of the page.
Many many thanks in advance! Every penny helps, so your support is hugely appreciated.
Doris xx