Get your Download of Doris Brendel's latest album 'UPSIDE DOWN WORLD' for just £5.99
Order 'Upside Down World' now because it's like diving into an assorted box of chocolates and, in the words of a reviewer, 'The album says quality from the moment you first look at the artwork.'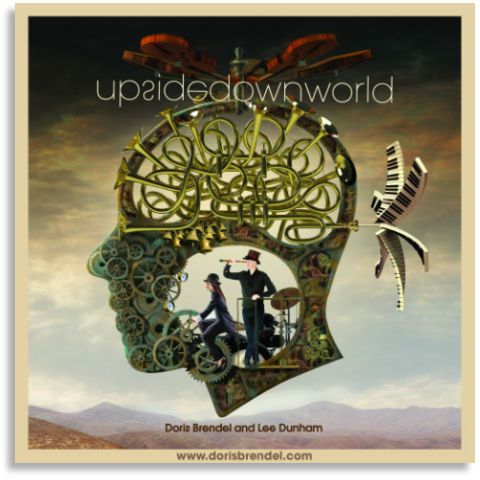 1. The Devil Closed the Door on Me

2. Adored

3. Slap Me and You Die

4. Accessorise

5. Tumbling Away

6. A Little Act of Defiance

7. Upside Down World

8. Still Running

9. Life is a Mushroom
Click here for the Download of 'Upside Down World' now!
Doris Brendel is largely recognised as one of the most innovative alternative artists of the last decade encompassing alternative and progressive rock, pop, blues, celtic, singer-songwriter and world influences and appealing to the 'intelligent alternative music fan'. With her unique and distinctive husky voice she stands out in a league of her own. If you are a fan of original artists, such as Kate Bush, Bjork, Janis Joplin, Jethro Tull, Sam Brown, Marillion, Skunk Ananse and more, this is an essential artist for your collection.
The production on 'Upside Down World' is exceptional and features an array of musicians and instruments. For the first time a limited edition vinyl is available – this and the CD feature additional link tracks not available on the download version. The vinyl is worth getting for the artwork alone!
In the words of Firebrand Magazine: " If I had to sum up Upside Down World in on word I would use phenomenal. I have just placed it on top of the list for 'album of the decade'. Need I say more, Upside Down World creates a new benchmark in modern rock. 10/10 "
So click the order button below and order your copy of 'Upside Down World' and find out what the reviewers are shouting about!
THIS ALBUM IS AVAILABLE NOW!


A Download link will be sent to you within minutes of your order.