Order your Vinyl of Doris Brendel's latest album 'Mass Hysteria' for just £14.99
Order 'Mass Hysteria' now because you'll never stop playing it, and, in the words of a reviewer: '' It's mindblowing.''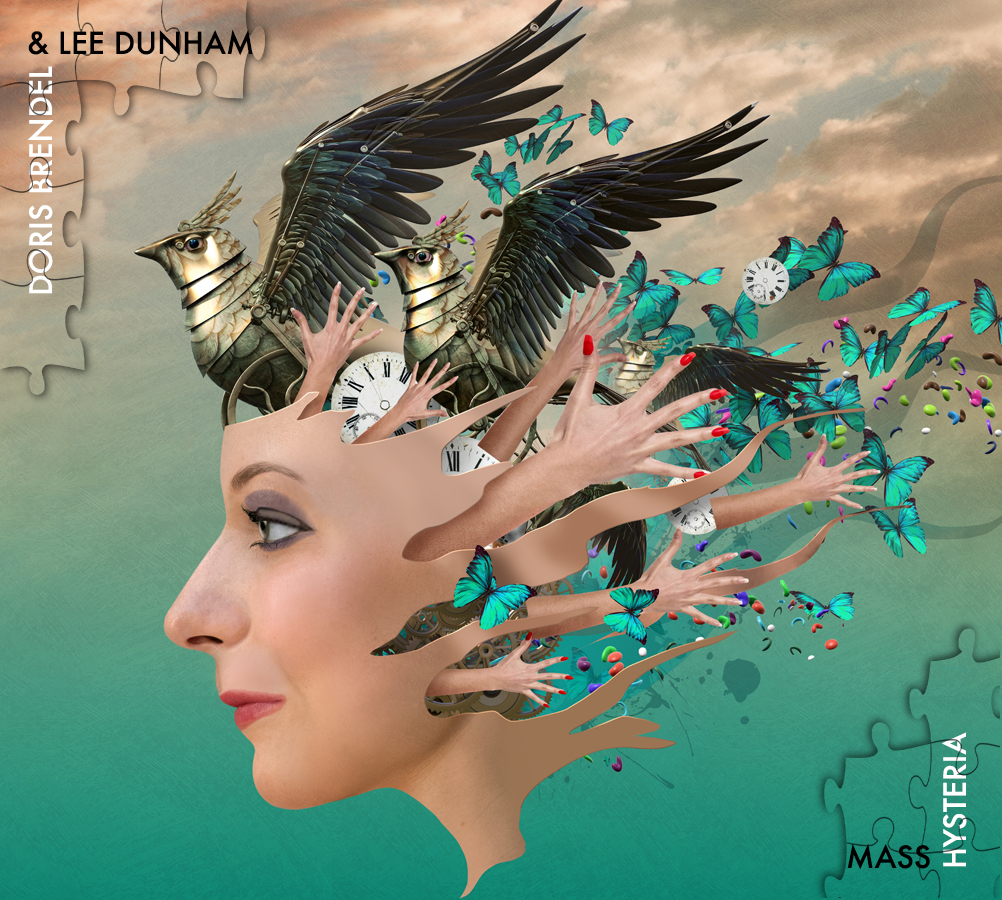 A1. Takes One to Know One

A2. It's Never Too Late

A3. Mass Hysteria

A4. The People Are Gonna Rise Up

B1. You're Everything

B2. You Took My Breath Away

B3. Wrong Time Wrong Place

B4. Other Side of the World

Click here for the Vinyl of 'Mass Hysteria' now!
I rather have the CD Presentation Box!
Limited edition vinyl records of Mass Hysteria are 180gsm with a gatefold cover featuring stunning artwork and 8 high quality tracks.
Doris Brendel is largely recognised as one of the most innovative alternative artists of the last decade encompassing alternative and progressive rock, pop, blues, celtic, singer-songwriter and world influences and appealing to the 'intelligent alternative music fan'. With her unique and distinctive husky voice she stands out in a league of her own. Along with producer Lee Dunham, Brendel creates Alternative Rock landscapes impossible to categorise. Think Janice Joplin and Skunk Ananse getting down with the Beatles, Muse and Dream Theatre.
The production for 'Mass Hysteria' has stepped up once again, and has been mixed and mastered by John Mitchell (Lonely Robot/ It Bites). The CD contains 3 bonus tracks not available on the vinyl. A hand-made limited edition Presentation Box is also available.
In the words of DMME: ''  Mass Hysteria…  is a major achievement''  5 STARS
So click the order button below and order your copy of 'Mass Hysteria' and find out what the reviewers are shouting about!
ALBUM AVAILABLE NOW!


Vinyls will be sent out within 48 working hours. Postal charges vary depending on the country ordered from.
''.. a purposeful mix of blissful melodies and formidable musicianship'' PROG MAGAZINE
''  a major achievement'' DMME
''The team of Brendel and Dunham is now fully formed'' PROG MAGAZINE
''A rich garden of beautifully engaging tracks'' ROCK RADIO UK
''a uniquely powerful sound that marks out this record as something rather exceptional'' PENNY BLACK MUSIC
'' Mass Hysteria… this majestic masterpiece..'' THE ROCK AND ROLL REPORT
'' Doris Brendel is undoubtedly one of the most important singer / songwriters in the current alt-rock scene'' ROOTSTIME
''a musical puzzle combining to create a vast soundscape'' NEWBURY WEEKLY NEWS
''..  an absolute miracle..'' POWERMETAL
'' the strength and color of the tracks are phenomenal'' ART ROCK
''mindblowing'' BCFM Rock Show
''..top quality tunes without batting an eyelid'' GLORY DAZE MUSIC
'' characterized by beautiful music in a sophisticated production'' ART ROCK
''Once again innovative, expertly produced and beautifully packaged'' ROOTSTIME
''  a journey to the hidden depths of human nature'' DMME
''  it is the presence in the song that makes me tremble'' ART ROCK