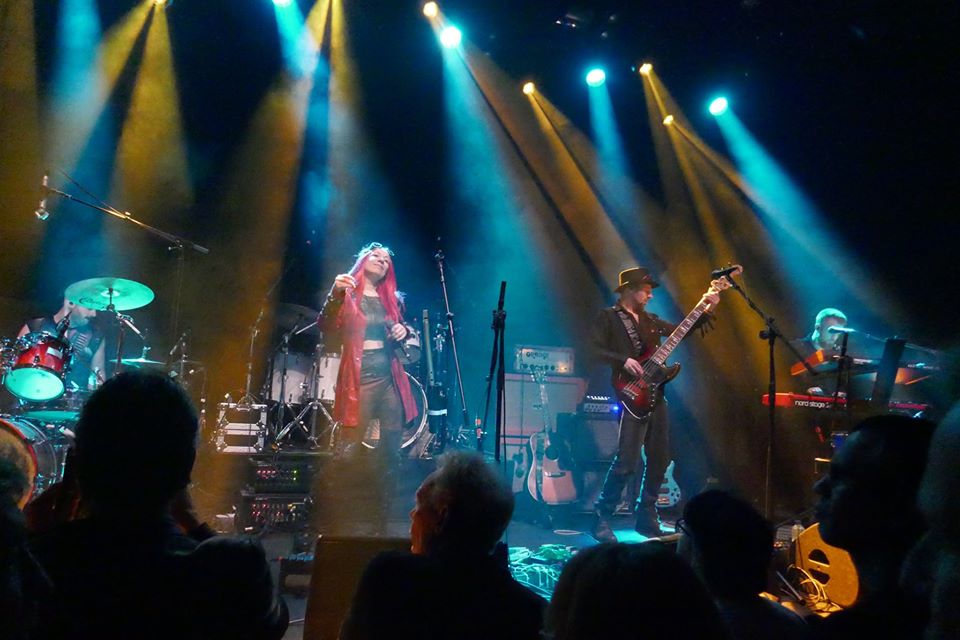 Musicians, venues and punters have been asking this question ever since the Covid outbreak in March. Three and a half months later and we still don't know for sure. So – will bands be touring in 2020?
When the lockdown was declared and we had to cut short the tour and return home, after weeks of rehearsals and preparation, it was a huge disappointment. And also a relief. The last show was nerve racking, with copious amounts of hand washing and suspicious glances at every surface. Even then we had a feeling that the summer festivals may not happen – wait and see. But October seemed a long way off and the feeling was that things would have sorted themselves out one way or another by then.
Herd Immunity
More than 3 months later and we still don't know much, but we knew even less then. There was talk of herd immunity, of a speedy vaccine, that it might burn itself out come summer. With the recent emergent second spikes here and abroad, and the still high infection rates in the UK, many of those hopes have been dampened.
There are obvious problems when it comes to touring, even if venues are re-opened to the public. While the possibility of catching the virus is still there, it cannot be 'life as normal'. The problems are numerous.
Social Distancing
For one, social distancing is not possible for a band on the road. You share a tour bus where the bunks are less than a meter apart. You share showers at the venues. There's catering and hotels which may or may not have been cleaned sufficiently. Dressing rooms used by several other bands in the days before. And if just one band or crew member catches it, everyone has to quarantine for 2 weeks. This is a financial impossibility.
Touring is inordinately expensive. Hotels, fuel, travel, wages. The shows are what pay for them, and if they don't happen, you're screwed. On top of this are fines for cancelling shows when it's your fault rather than theirs. And no insurance company will cover for Covid.
A further risk is that some of the countries you're set to play in, have a second wave and ban mass gatherings once more. Sitting around for a week until the next country eats up all the profits. And there's no guarantee it won't happen elsewhere.
The venues themselves cannot do 'social distancing' gigs and stay in business. Neither can touring bands survive on reduced audiences.
Finally, even if there are no further lockdowns, quite a few people will stay away, just in case. And I totally sympathise with them. This again means selling fewer tickets and risking a tour running at a loss.
The Last Hope
There is hope yet. If there's an early vaccine which can be rolled out in time; if there's a treatment which counteracts the 'pneumonia' side of the virus; or if the virus mutates into something milder resembling the common cold, we can all resume our lives as normal. Without this I cannot see how touring can proceed until 2021.
Single 'distancing' shows, either out-doors, drive-ins, or one-off limited audience concerts are possible. But a whole tour cannot be sustained with these measures. With an album coming out in September, we're desperate to take it on the road. But right now, I cannot see how it can be done. I hope I'm wrong.
And let's hope that by the time we can gig again, we have some venues left to play in. Fingers extremely crossed.
www.dorisbrendel.com/mass-hysteria-secret 
2 Comments
Trackbacks and Pingbacks
Trackback URL for this post:
https://www.dorisbrendelmusic.com/will-any-bands-be-touring-in-2020/trackback/