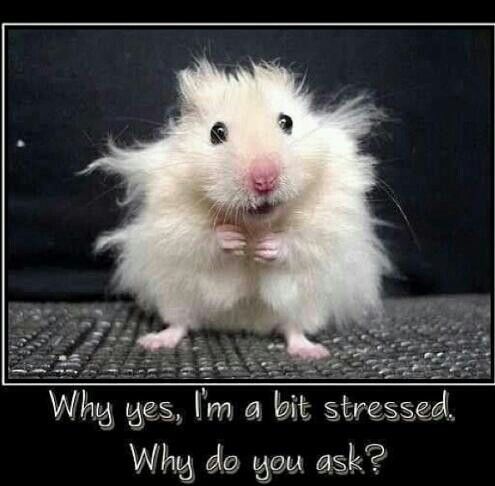 Boy do I have a headache! I can see why most tour management companies a) charge a lot, b) are generally run by travel agents.
Would using one have saved me some money on accommodation? Probably a little. Would the savings have covered their fees? Not on your Nellie.
So – to the drawing board it is. Luckily I'm supremely organised (rightfully blowing my own trumpet), and I've organised a whole load of UK tours before. So how hard can it be organising a European one, especially in these days of Google and online booking systems.
Well.. It being my first time it's certainly been a learning curve.
The first hurdle was transport. We had discussed the options at length in the van on the way to & from gigs! With a company of 7 people (band and crew) the largest available van would not be big enough for all of us plus the equipment, especially bearing in mind that a month's worth of merchandise has to be lugged around. So – we had 3 options: A sleeper bus; a large van with a trailer; or to take 2 vehicles – a van for the equipment and a people carrier.
The first to go was the trailer option. It would slow us down, especially in January, making the journeys horrendous. It would be impossible to park and a security risk. And only Lee has the license to drive it. Scrap that. The sleeper bus was the 2nd to go. They are very expensive and require an additional driver, so hotels would have to be forfeited. We would all be living in each other's farts for a month, and would have to do planned poo and shower stops along the way. We would travel at night and the driver would sleep during the day leaving us stranded wherever a parking place can be found. Option 3 then.
My first revelation was that most van & car hire companies won't let you take vehicles abroad. This left a few specialised companies and I set about getting quotes. One came in at nearly half the price to the others. Sorted! Except the savings evidently went on customer service. When I sent an email with 5 questions, they would eventually answer 2 of them. The phones were rarely answered, and when they were, I never received the promised call backs. Imagine breaking down in Holland in the snow and no-one answers the emergency number.. I settled on a different company with exceptional service and a 24/7 emergency line. Some things are just not worth scrimping over.
Next – the big one. Accommodation. First things first – establish exactly where all these shows are! So far we have been furnished with a basic list from the agents:- Venue name, Town, Country, Date. Ok. Imagine booking a hotel in Newcastle-on-Tyne when the gig is actually in Newcastle-under-Lyme because it just said 'Newcastle'. You'd be amazed how easily this can happen, especially in countries you don't know very well. So – look up each venue, make sure it's the right one, get the full address, see where it is. This is where Google Maps is invaluable! I'd hate to have to pour over detailed country maps sticking pins in. Who says modern technology isn't rather wonderful.
Once you have updated your list with the full information and have mapped out your locations, it's time to get to work. And this tour, like most tours, doesn't move around in nice orderly lines and directions. Most of our upcoming gigs are in Germany and we pretty much paint a pentangle across the country.
Now, there are certain priorities when booking budget accommodation on tour. The 1st, and most important, is on site parking! Travelling with a whole load of equipment, you cannot park far from your location, and using any paid public carparks usually involves someone having to get up at 8am to stick some more money into the meter. No good when you got to bed late after a show and still have to drive for 4 hours in the afternoon to get to the next one.
The next priorities are location, price and whether they have twin or family rooms! Out of the 7 people we only have 1 couple, and you cannot expect grown men to share a double bed for a month. Nor do we have the budget for everyone to get their own room. Getting decent sleep is SO important when on tour, especially once you pass your 20s, so I try to have a maximum of 2 per room, with the occasional 3 person share in really expensive areas – like Switzerland! And who would have thought Nuremberg was so dear! If you're on a really tight budget, there are 'traveller' hotels with shared dorms and bathrooms which are next to nothing – but not for me, thank you.
This is why Travelodges and Premier Inns are so great in this country for tours – they're cheap and away from city centres (mostly) and have their own car parks. The equivalent in Europe is the Accor Group, who own chains such as Ibis, Novotel and more. So that was my first stop. Enter the town, the dates, the rooms, and see what pops up. Single out the ones within budget and then check they cover the priorities (parking, twin rooms etc). Then take the address and see how far they are from the venue on Google Maps. Write down the best one and move on to the next.
I do make it sound rather simple. Parking details are often unclear and require a phone call to clarify. Signing up to become an Accor Classic member gives you a 5% discount! Yes please. Except it only applies to 2 rooms, some of the hotels, and the online system doesn't subtract it. Most Accor hotels won't allow you to book more than 3 rooms online. And of course, there simply aren't always budget hotels in the area you want to be. Or they don't have parking. Or twin rooms. Invariably you have to resort to Trivago, Expedia or Bookings.com to find alternatives in many cases.
Next – research done. Hotel wish list established. Mileage and travel times logged. Estimate costs added up (barring exchange rates & fees). Time to book! First, the non-Accor hotels. Phone the hotels individually and double-check parking and fees. Get it in writing. Book. Non-refundable bookings to save extra money. Tick.
Then Ibis Budget bookings. Can't really be done online due to their 3 room booking limit. Plus I would really like my membership discounts. About 16 hotels to book. There's a bookings helpline – 0.13p per minute… But – I soon realised that if you go through the bookings process (on anything) and then fail to complete the booking, leave it a couple of minutes and they offer to call you back for free! We'll do that then.
I kid you not – it took 3 whole afternoons on the phone (approx. 12 hours) to get the bookings done. The Indian call centre called me back dutifully every hour when the call automatically got cut off. All rooms in Germany have to be booked individually, so you have to go through the process again and again and again… But I cannot fault the staff – they were helpful, phoned each hotel in turn to confirm the parking situation and bore my slightly bad tempered grunts to acknowledge the same old terms gumph with polite patience.
After a week of putting it all together, I felt an inordinate sense of relief. The itinerary was complete barring actual playing times etc. Travel times, mileages, check-in and out times. Journeys that required toll vignettes and where to get them logged. European travel laws checked.
And then… I get the email from hell. From our hotel in Vienna no less – my home town. So typical. The Ibis hotels in the area were completely the wrong side of town and didn't fulfil our criteria, so I found a really good deal much closer to the venue. It looked nice, the price was good and said it had a car park. Great! I phoned them and explained we had two vehicles, one a large van, which we would need to park at the hotel, and they said, no problem – we can reserve 2 parking spaces for you. Perfect. So I confirmed the booking via Expedia and sent an immediate mail to the hotel to confirm the parking issue. They wrote back confirming everything. Job done.
So I was surprised to receive another confirmation from the hotel, this time stating that the parking fees would be 20 Euros a day for each vehicle. Oh and there's a 2.1m height restriction…. ??? WTF? No large van would fit in that! I sent an email to say that this would be a problem and that I would have to find an alternative hotel if there wasn't anywhere to accommodate the van. By the end of the day I still hadn't had a reply, so I phoned them. 'Christin' was fairly unapologetic and said 'ok I'll cancel your reserved parking'. I pointed out that I had specified parking for a van in writing before the booking and she said ok, you can cancel the booking but have to do it via Expedia as I booked through them. Before I could reply I was cut off…
Expedia were very helpful and called the hotel for the cancellation confirmation. They had refused it. They wanted the whole fee. I was pretty upset. Ok – call the hotel again. Every time I was cut off. Now I was really peed off. I found another number for the head office and luckily, spoke to someone who was as disgusted as I at my treatment. Within minutes someone called me back to apologise and I got my refund. But the whole rigmarole took another 2 hours of my time.. What a bunch of crooks!
Another hotel has been found and they have been incredibly accommodating and helpful. Silver lining.
Booking the hotels has been by far the most difficult job out of everything. Of course there are a lot of other things to think about, from equipment insurance to euro-plugs, but these are simple matters which only require a bit of pre-planning and organisation.
Not sure this diatribe has been useful to anyone, or even interesting, but it certainly has got the last week off my chest! And if you want help booking your tour…. Don't ask me! Xxx
There are no comments yet, add one below.