What's It All About?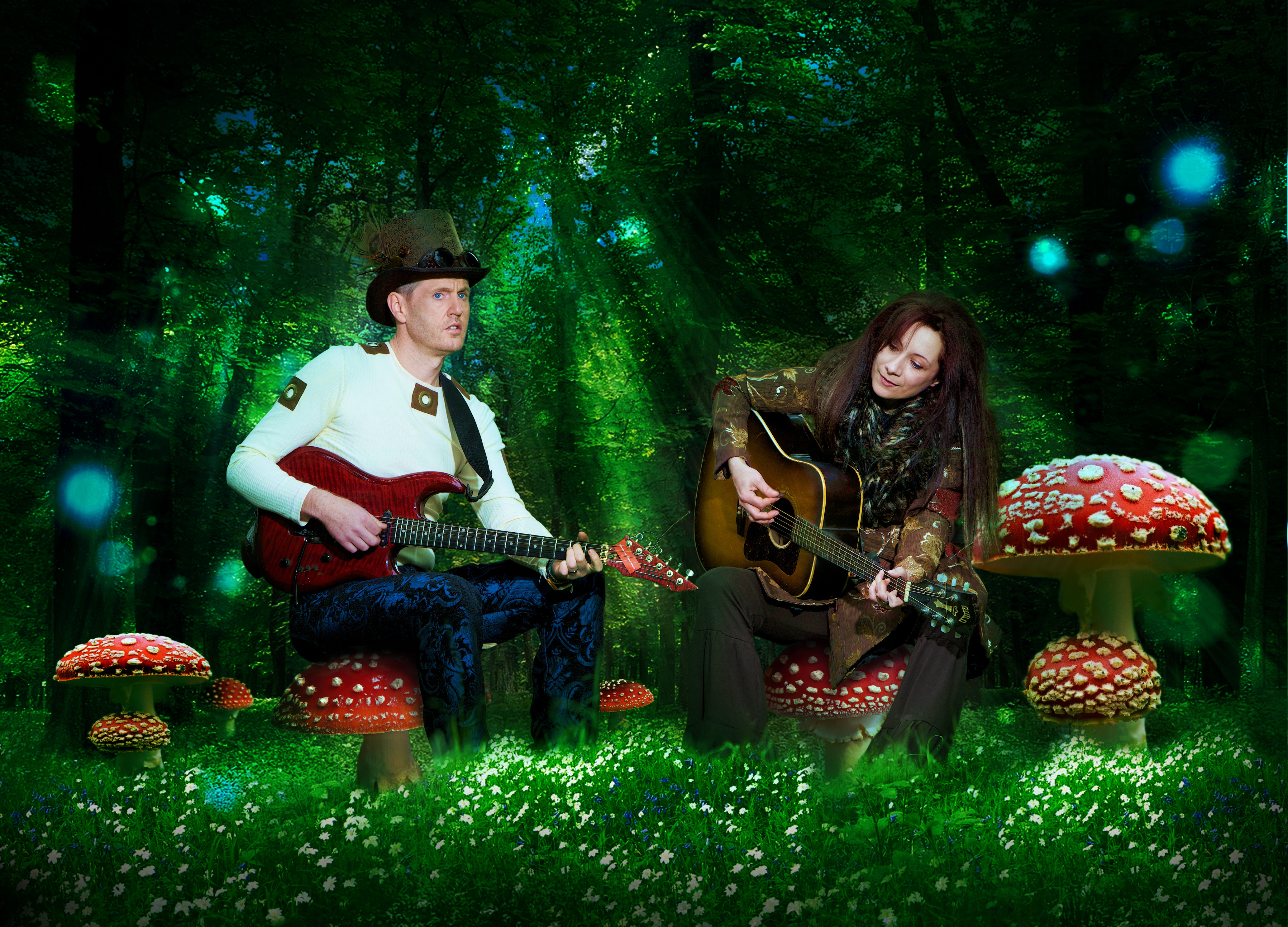 Some of you have already seen my Facebook video regarding House Concerts – but here's a little bit more info.
We have been asked about this several times, but our diaries have always been too full. This year though, we have a bit more time between tours to finally fit this in!
The idea is that anyone can book us to play at their house for a private concert or party. This means (taking that you don't live in a huge mansion) we do an acoustic set in a relaxed setting, and the host invites as many friends as they wish, who can chip in with the cost.
We can come along as a duo (Lee & I – see live acoustic vid below) or even with the full band. We'll bring a small PA should we need it. The more musicians, the more exciting it will be! Lincoln can play guitar, bass and double bass, as well as supply extra backing vocals. Sam can bring an array of hand drums, congas etc. And Ed can play those piano parts essential for many of the songs.
The smaller the line-up, the more restricted we are in what songs we'll be able to play, as not all sound great stripped back to an acoustic format. But it's a chance to hear some songs from the back catalogue we haven't played live in some time.
SO – here's the nitty gritty.
COST – minimum booking is for a duo. £100 per musician plus travel. Travel would need to be worked out depending on how many people are booked and where they're coming from. If it's especially far away (ie Scotland, North East, Cornwall) an accommodation fee would also apply. And no – we're happy with Travelodges.
SET – We would play for 45 minutes as a duo and 1 hour with more musicians, and hang out for at least 1 more hour.
AVAILABILITY – This will change as we go along & I will update this thread as needed.
We have a limited number of free Saturdays (which are the most popular), so bookings for 3 or more musicians will be prioritised. Sundays are largely available. Weekdays are always easier and we will consider weekday discounts depending on distance.
Dates updated 7th July
DATES – SEPT Fri 8th (Full band), Sat 9th (no keys or bass), Fri 15th (no keys), Sat 16 (no keys or bass ), Sat 23rd (no keys or bass), Fri 29th (no bass)
OCT Sat 7th (no keys or bass), Fri 13th (full band), Sat 14th (no keys or bass) Fri 27th (full band)
NOV – we have kept weekends free at this time, though bass and keys are not available on all dates. Sat 4th not available.
If you're interested contact me via FB or info@skyrocketrecords.co.uk
Speak to you soon!
Doris xxx
There are no comments yet, add one below.