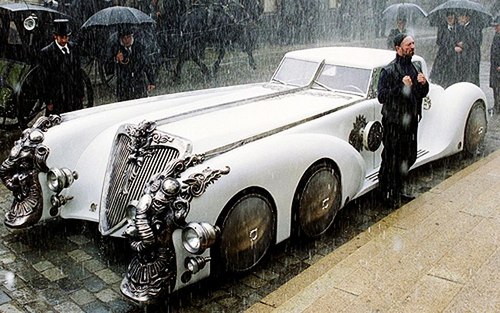 It struck me today that song-writing is like a journey. Most songs follow a similar route – to get from A to B, get on the road and make sure to stick a tenner in the tank before you get there. Put your foot down just a little before you arrive. The journeys are short – 3 to 4 minutes only – a trip to the post office perhaps.
80s rock is the same journey, but you have to take your top off and wave it about.
Indie music is A to B in a very old mini – always a risk you might break down along the way.
In the case of Country and Americana, the roads are dusty and you're likely to pass a few animal skulls, and the car will be one of those slow, comfortable ones. Or perhaps a pick-up truck if the song is a little rebellious.
Dance music is a stretch of motorway only. Put your foot down until you get there. More adventurous dance tunes get stuck in occasional bits of congestion.
Death metal, on the other hand, involves speeding along residential streets and knocking people over along the way.
Prog music is something different. Though we do occasionally choose direct routes, more often than not, the route is more like this:
Go from A to B. But take as many left turns as possible. If you pass an M&S do a u-turn and find a different route. Make sure to stop at a pet shop and buy an exotic animal which will be allowed to roam free in the car for the remainder of the journey. Pick up any hitch-hiker on the way and give them a lift for at least a mile. Aim for the pot holes. Use at least 10 roundabouts. Off you go.
For the next song we're changing all the rules.
Oh – and when you get to B, hop on the first flight available and blag a visa…
https://www.dorisbrendelmusic.com/eclectica-cd
4 Comments
Trackbacks and Pingbacks
Trackback URL for this post:
https://www.dorisbrendelmusic.com/the-travelling-guide-to-prog/trackback/