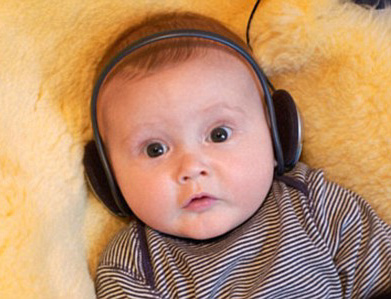 This time I'm not referring to the music of one's 'youth', the time when one starts to decide which tribe to join and make active decisions which lay the foundations of the genres which will accompany us throughout the rest of our life.
No! I'm talking about our childhood. The time when all doors are gigantic portals and we spend much of our life looking up. The time all adults look like caricatures of themselves (especially teachers) and the world is all colour and emotion rather than logic and reason.
For me at least, this was a vastly different musical landscape to the one where I discovered my first Beatles album (my school friends were all listening to Abba which didn't do it for me) and which I see as the bridging point from child to youth.
Growing up in Vienna, the capital of classical music, to parents who were both classical musicians, it comes as no surprise that Beethoven and Mozart feature heavily in bringing back my childhood memories. But strangely I don't think they were the most significant ones. I had a record player from an early age and loved Peter & the Wolf and Holst the Planets which are definite memory triggers. Oddly some of the albums my mother brought back from auction (job lot – could be anything) still resonate strongly. For example Bulgarian and other ethnic folk music.
Having spent a great deal of time in the van with various musicians, I am constantly amazed how many theme tunes they remember from childrens TV programmes. It seems a never ending stream and everyone apart from me joins in. I feel have missed out somewhere!
Truth is, TV didn't feature that heavily in my childhood. We had one, but at the time in Austria there were 2 TV stations (imaginatively called O1 and O2) and were for the most part pretty boring. We had a German version of Play School (through the round window…) and otherwise I only recall 'the Mumins' which was a quirky Russian animation series. The only things I watched occasionally were Kojak horribly dubbed into German and the odd film. I remember my first trip to America and being thoroughly excited at the hours of cartoons in the morning! Wow! Well times have certainly changed in that respect and I'm sure that TV theme tunes feature heavily in most peoples childhood memories. And perhaps more recently, computer games play their part too.
But I think there are far more fundamental musical memories, especially Christmas Carols. There's something about Christmas which catapults us back to our earliest memories – whether bad or good! Let's face it, most people either LOVE Christmas or hate it utterly. And the tones of 'Jingle Bells' will evoke strong emotions in either direction. Much more than 'Happy Birthday' which should evoke lasting childhood memories, but perhaps makes us focus too much on our mortality instead.
An interesting thought (and one that warms my cockles… wherever they are) is that Lee's son was born during the recording of Not Utopia and spent his early years listening to the tones of my voice while Lee was producing the album upstairs. And since then this has repeated with the production of 'Upside Down World'. So for 4 years my voice has been a constant accompaniment to his childhood. It will be interesting to see whether hearing my voice when he's older will bring back those times.
As ever, I would love to hear about your early musical memories!
Looking forward to it…
To hear what Lee's son listened to while still in the womb! www.dorisbrendelmusic.com
43 Comments
Trackbacks and Pingbacks
Trackback URL for this post:
https://www.dorisbrendelmusic.com/what-music-brings-back-your-childhood/trackback/